LookingGlass
Company Overview
LookingGlass Cyber Solutions delivers comprehensive threat intelligence-driven solutions through a scalable portfolio of data feeds, threat intelligence platforms, services, and network threat mitigation. LookingGlass enables security teams to efficiently and effectively address threats throughout their lifecycle. Learn more at www.lookingglasscyber.com.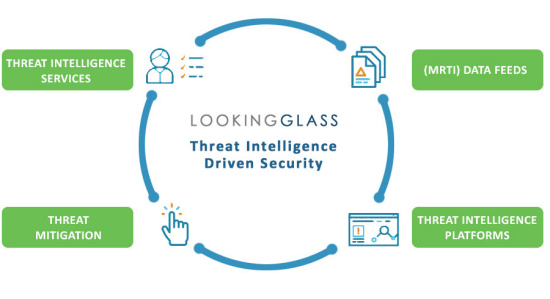 Solution Overview
As a LookingGlass partner, M.Tech is authorized to sell all LookingGlass solutions, including:
The LookingGlass Advantage
LookingGlass is the only threat-centric security company in the industry with the portfolio to holistically operationalize cyber threat intelligence.
There's a reason CIO Review Magazine named LookingGlass to their list of "20 Most Promising Enterprise Security Companies 2016."
LookingGlass MSSP Partner Program
The benefits of Managed Security Services Provider (MSSP) Partner Program include:
A fast and easy way to offer threat intelligence services. Partners can be up and running in no time with the easy addition of Brand Protection, Phishing Detection, Rogue Mobile Apps, and other services.
Detection and Response services to address customers' compliance, threat awareness and remediation requirements.
Unmatched response times: LookingGlass' industry-leading response services for Phishing Response Takedown, Staydown™ with a Lifetime warranty.
The ability to provide threat intelligence services that span from SMBs to Enterprise markets.
LookingGlass's award-winning Scout threat intelligence platforms (As a Service or hosted models) come with over 100 already integrated open source and proprietary data feeds. And, there are no hidden data feed fees or integration development delays.
An open RESTful API that allows partners to write their own integrations to existing or complementary solutions.
Learn More about LookingGlass MSSP Partner Program